We're just about two weeks away from PGF Season 3 which will go LIVE on Brandon Mccaghren's YouTube site at 6pm Central Time on Sunday, 9 January. It'll start with ceremonial weigh-ins and a draft combine. The combine will have the competitors measuring their abilities in planks, hang time, pushups in two minutes, broad jump, and a cone shuttle drill. The four coaches/teams will have the night to gather their notes and assemble their draft boards before drafting their teams the next day. During a recent PGF 3 test stream, one of the coaches (Matt Elkins) said he needed to start doing research on the competitors. Someone may want to send him a link to this post.
Once again, Egghead is inviting you into his war room. Some might wonder why I give away free fantasy analysis to those who are trying to steal my fantasy championship money (looking at you McWhorter and the Pete Rose of the PGF – not mentioning the season 2 guys who won by collusion and glitches in the Matrix). I'll keep my motivations to myself for now. Rest assured, as these posts are statements against my pecuniary interest, they meet the requirements of a hearsay exception and can be used as evidence of the matter asserted (that's an evidence joke).
Nerdy movie references and jokes aside, I think all the PGF fans are excited for this draft. Let's be honest – half the fun of our fantasy football leagues is the draft. Now we can take that fun and apply it to our favorite past time – jiu jitsu. The editorial board here at Eggheadwarrior.com has spent countless hours pouring over the PGF Qualifiers, outside competition footage, cyberstalking the competitors, even reviewing a Prezi presentation about a competitor (I don't even remember that being a thing). The editorial board put all that research into the gonkulator that is Egghead Warrior's 20lb brain and came up with this draft board. Much to their excitement, Eggheadwarrior.com showed early mockups of this draft board to potential sponsors, eventually securing a deal with Sex Panther cologne. Apparently, they think this board is about as effective as their cologne.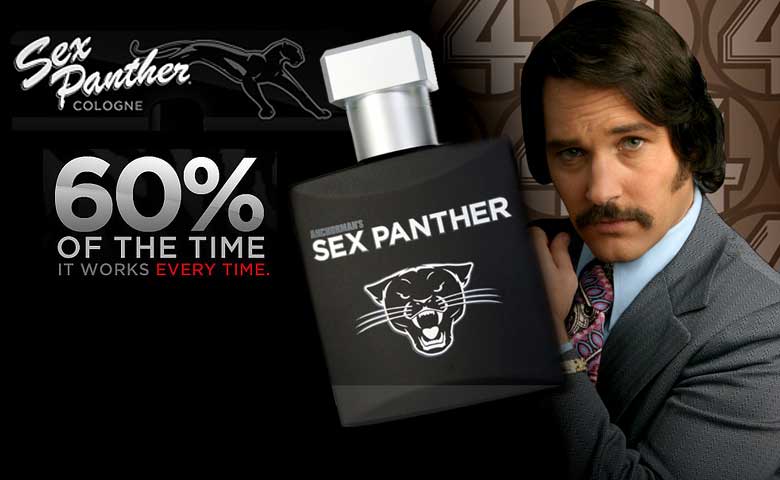 Okay, enough preamble already. Here's the big board you're not supposed to see:
| | | | |
| --- | --- | --- | --- |
| 1 | Elijah "the Bad Guy" Carlton | Brown Belt, Southside Jiu Jitsu and 10th Planet Atlanta | Consensus first pick. The first person in the PGF Hall of Fame. 24-0 in PGF Season 1 (all subs); only lost two matches in Season 2. SUG superfight winner, High Rollerz Brown Belt Champ. The Bad Guy has a scary guard with ridiculous triangles, leg locks, and the experience to know to go for the kill. |
| 2 | Caleb McAllister | Black Belt, Renaissance Academy of Martial Arts | Runner-up in PGF Season 1. Season 3 will be at his natural weight. Caleb is a very experienced competitor at black belt. He's got non-stop cardio. Between his pace and his knowledge base, he's going to be hard to beat. |
| 3 | Dane Leak | Black Belt, Clinch Martial Arts | Experience competitor at black belt. High Rollerz wins. Three submissions at ADCC East Coast trials recently. Goes for the KILL and has a sneaky ability to defend leg locks right into mounting his opponent. He's not well known in the Southeast, but he's got a real shot at winning it all. |
| 4 | Jeovany Ortiz | Black Belt, One Nation Jiu Jitsu | All Jeo knows is jiu jitsu. He's been training forever (since literally a kid) and he's been teaching jiu jitsu and competing his entire adult life. He put on a good show at a very stacked Decatur Qualifier. He'd be higher, but he has losses to two of the folks higher than him. |
| 5 | Jonathan "the Elbow Genie" Roberts | Black Belt, SBG/Spartan | The Elbow Genie. A technician. So smooth and dangerous, they had to make a rule to appreciate his quick kills. He's a fan favorite for good reason, his slick jiu jitsu. He still has a predilection for breaks versus kills (tip of the cap to his darce) which could lower his point totals, but since they put in the Elbow Genie rule, I have a feeling he's going to get a lot of 4 pointers (3 points for break and 1 extra point for it being in less than a minute). |
| 6 | Kevin Primeau | Brown Belt, 10th Planet Decatur | The Liquid Terminator, the Pete Rose of the PGF (who isn't taking my money). Primeau will be cutting down from 195 or so and will be 170 for all of one minute. He's fully healed from his COVID experience that hampered him all season. The word on the street is he's switched up his game to include more speed, meaning more time to get those kills. Other than Elijah, Primeau is the only person to compete in all three seasons of the PGF. Usually a man with many irons in the fire, I hear Primeau has taken out many of his distractions to focus on this season. In PGF Fantasy, we have a rule to never bet against Primeau. Coaches this season would do well to remember that rule. |
| 7 | Mario Gaor | Brown Belt, 10th Planet O'Fallon | Fans can check out Mario on @neckstepbjj Instagram page. When he won the Louisville qualifier, Mario took down two black belts with a double outside ashi ankle lock which shouldn't work, but he dedicated an Instagram post to the PGF Insiders, showing how he made it work. Mario has wins over Longar, the Scarecrow of Doom, and Evan Dewitt from that qualifier as well as a number of solid victories in PGF Season 1. At 5'6″ and 150 lbs, he's one of the smaller competitors. But if Mario could do well in Season 1 against a much larger contingent of competitors, he should have a good showing in a pool of competitors closer to his size. Like many of the higher ranked draftees, Mario's teaching of jiu jitsu has likely cemented his techniques and forced him to innovate as we all know the best way to learn something is to teach it. |
| 8 | Kevin Sherrill | Purple belt, 10th Planet Atlanta | Atlanta qualifier winner (over the other Kevin below). Sherrill was a Georgia state champion wrestler garnering a scholarship to a D1 wrestling program. He came back and started teaching wrestling. Now he's a disciple of Coach Applegate at 10th Planet Atlanta – meaning he has killer leg locks to go with his wrestling. He should be very dangerous this season. |
| 9 | Kevin Beuhring | Blue Belt, 10th Planet Atlanta | Your Jacksonville qualifier winner (and Atlanta qualifier runner up). Started jiu jitsu in Sept 2019 and is wrecking folks! After winning the Jacksonville qualifier and some other competitions, Coach Applegate felt like he had to promote "Beuhrk." Beuhrk goes for the legs, but as we saw from the Jacksonville qualifier, he's adept at threatening the legs and turning that into a back take and RNC. The man is only 19. He's going to be resilient and a sponge, soaking up all the knowledge around him during this competition. He very well may be the blue belt that will submit a black belt this season. |
| 10 | Tyler Woolsey | Purple Belt, Rogue Wave Martial Arts (formerly 10th Planet West Palm Beach) | Your Fort Myers qualifier winner. He's the prodigal blue belt who returned home. Woolsey started in the 10th Planet system as a teenager. He competed at blue belt and traveled all over for training. Then, he had to take a break while he worked like crazy to afford college. Now a young professional, he's back at murder yoga. He's going to be exciting. Woolsey's going to show us rubber guard, lockdown, flying triangles, etc. He should be a lot of fun to watch and a threat to do very well. |
| 11 | Evan Dewitt | Black Belt, Derby City MMA / S&G BJJ | Your Louisville qualifier runner-up. He has very smooth scrambling and transitions. He can go after the back or legs equally well. He may have been higher ranked, but he has a small sample size of readily available matches via open-source intel. |
| 12 | David "Quadzilla" Evers | Purple Belt, 10th Planet Huntsville | Your Decatur qualifier runner-up and first at-large bid. Quadzilla features a killer leg attack with ridiculous grips. At 5'5″ and 160 lbs, he's one of the smaller competitors (other than those tree trunks). His preview video suggested he's going to continue going back to the well with his leg attacks which would limit his points in the season unless he can emulate the Elbow Genie in securing those subs in the first minute. Of course, Evers could be using some misdirection on us. He's wicked smart – let's just say he's the type of guy who could rock one of those "rocket scientist" bumper stickers you may have seen if you live near the aviation/space industries. Another competitor with limited footage, it will be interesting to see his full game this season. |
| 13 | Manning Leverett | Purple Belt, 10th Planet Jacksonville | Leverett had a great showing at the PGF Season 2 Finale in a super fight with a very game opponent. Unfortunately, he had an injury during the Jacksonville Qualifier against Louis Collins so we didn't get to see much of him in the qualifiers. Leverett got one victory in the ADCC trials before falling to the same opponent who took out Leak in the Round of 32. Leverett won the Mid South Classic 3, but on Smoothcomp has a so-so record. At pick 13, he's right in the middle of the pack and that seems about right. Still, he could be a value pick here. |
| 14 | Randy "Dumptruck" Roden | Blue Belt, Scramble BJJ and Wrestling | Honestly I would be surprised if Roden drops this far. This ranking is only based on Roden's still limited time in jiu jitsu – going on about two years. Still, Roden is a multi-time Georgia state champion, being undefeated his junior and senior years. He parlayed those results into a scholarship to Duke University where he competed for five years (you can still find videos of him teaching technique like his deadly heel pick on their Facebook page). He's probably the best athlete in this competition. On the feet, he'll hit heel picks, throw bys, and don't let him get double overhooks or you're going for a ride. On the ground, he's super smooth, flowing between positions, but he showed us in PGF Season 2 he needed to work on his submissions. In Season 2, he played the blue belt – the belt of surviving. Don't get me wrong, he was trouble for any competitor, but he hadn't solidified his killing strokes. Now, the word is he's added some submissions, including leg locks and the "anal strangle" (his words, not mine check out the Atlanta qualifier to see it). In Season 2, the competitors were joking that they better not teach Roden anything – this time, with more time to work on his offense and great coaches, Roden could easily be the blue belt to submit a black belt or two. |
| 15 | Matt "Scarecrow of Doom" Harrison | Black Belt, Derby City MMA | A Season 1 fan favorite, the Scarecrow of Doom (SOD) has a killer closed guard. He's a black belt under Nick Albin aka Chewjitsu. The SOD is a very game opponent, but we saw Mario Gaor effectively neutralize the SOD's guard by going for leg attacks every time the SOD pulled guard. The SOD had a very close match for fourth place in the Louisville qualifier with Josh Gibbs (see below) and lost to the eventual runner-up at the Austin qualifier. It seems criminal to pick a black belt this low, but it's hard to gauge his skill set against this new, young crew of killers. The fact he's this far down on the board is more of a commentary on the quality of competitors this season than anything else. |
| 16 | Eric Longar | Black Belt, 10th Planet Crystal City | I may still be salty about putting him on my fantasy team one week in PGF Season 1 and getting no points. Longar was undersized for Season 1 which led to some problems. Now, in Season 3, he's going up against folks his size or at least closer to his size. Longar has great side-to-side passing and nice flowing jiu jitsu. As we've discussed on the PGF Insider podcast, Longar was winning his match against Mario Gaor for the first 4-5 minutes until Mario pulled out that double outside ashi ankle lock. It will be interesting to see Longar's progression since Season 1. But with his small sample size of competition footage outside of the PGF, I can't rank him higher than this spot. |
| 17 | Noah Randolph | Purple Belt, 10th Planet Decatur | If Noah actually drops this low, the coach who picks Noah will have the steal of the draft (however he did drop to 19 in the PGF Insider mock draft). Despite fairly recently turning 18, Noah is a beast. He was VERY hard to submit in PGF Season 1. Noah is the secret student Matt Skaff noted as the Ninja Choke Master in his Grappling Discourse podcast. The PGF Insiders have been told Noah may have been wrecking black belts who have been visiting 10th Planet Decatur. Like other competitors, it will be very interesting to see how his jiu jitsu has grown since Season 1. I'm also interested in seeing what he might learn from whichever coach picks him – he might vibe with one of the outside coaches and open up an entirely new game. Sure, that's hard to cement in a week, but it could be very interesting. |
| 18 | Carlos Andres | Purple Belt, American Top Team Tuscaloosa | Carlos was an outlier at the Decatur qualifier. He had a deep run but was relatively unknown. He's 5'5″, and only 145 lbs, making him the smallest competitor. But we saw a man who showed us great wrestling, scrambling, and leg locks. His combination of wrestling and leg locks should be interesting to watch. Like a few others, his lack of a significant sample size of viewable matches hurt his ranking. |
| 19 | Louis Collins | Purple Belt, 10th Planet Muscle Shoals | At 5'9, 150, he's one of the smallest competitors. But he's tough as nails. Louis is one of two competitors in PGF Season 1 to make Elijah Carlton settle for a break instead of a kill (Nilo doesn't count as Elijah could've gotten that triangle). While he's got serious defensive prowess, I'm not sure how much his offense will be able to take out these other competitors. |
| 20 | Matthew Boiles | Blue Belt, Scramble BJJ and Wrestling | At 5'9″, 155 lbs, Boiles is one of the smaller competitors. At 19 years old, he's one of the youngest competitors. But, you will not beat his motor and pressure. This kid will attack even the seasoned black belts. He's going to be in the running for match/highlight of the night whether he's on top or getting dunked on. He attacks with knee slices continually and keeps his center of gravity ridiculously low, making it hard to sweep him. His enthusiasm and good-natured demeanor is infectious. It wouldn't be improbable for him to tire out a higher ranked belt and sneak in a submission or two. |
| 21 | Marcus Elkins | Blue Belt, 10th Planet Decatur / Ironclad Wrestling | The tallest Elkins…Marcus is the brother of PGF competitors and now coaches Matt and Jake Elkins. Like his brothers before him, Marcus was an Alabama state champion wrestler. He's relatively new to the jiu jitsu game as a blue belt. Marcus has very few jiu jitsu competitions under his belt, but he's been grappling his whole life. If PGF Season 2 Block 12 gave us a window into life at the Elkins' household, we have to believe Marcus was baptized by fire at an early age. Marcus has a good darce but seems very susceptible to leg attacks. We'll see if his wrestling can supplement his burgeoning jiu jitsu. |
| 22 | Isaac Stackhouse | Purple Belt, 10th Planet Perry | The Wandering Grappler, the Rudy of the PGF. Isaac went to every qualifier and competed in all of them except the last one where he was put into service as the camera man. Isaac has more grit than anyone on this list (tip of the cap to Kevin Primeau). Isaac has competed with all sorts of injuries including a likely broken ankle. He's an old school MMA fighter that transitioned to jiu jitsu. His wandering schtick is really just about seeking out the best instructors and training partners around. I'm a huge fan of Isaac, but having competed in so many qualifiers, he has a lot of losses to other folks on this list. |
| 23 | Josh Gibbs | Purple Belt, Nomad BJJ | Gibbs is a PGF Season 2 alumn. He had to bulk up to compete in that season and is now back at his normal size. While I characterized his jiu jitsu as traditional, he was a tough competitor. He's been working on new techniques and as a certified trainer, you know he's going to be in shape. In the qualifiers, I believe he has a loss to Stackhouse and lost to the Scarecrow of Doom in different qualifiers. He's a great guy and a talented competitor. With the great coaches we have, they may see a way to tweak Gibbs' jiu jitsu to get a lot more submissions – so he may make a team's roster. |
| 24 | Keahi Makekau | Blue Belt, 10th Planet O'Fallon | Keahi is a PGF Season 1 alumn. He's a student under Mario Gaor and a big part of their Instagram page. He only got one win in the PGF against the original Michael Johnson. Still, he went from loss to loss with enthusiasm which is a sign of a successful person. He's upgraded to blue belt and showed much better defense and a little nice offense in the Austin qualifier. He's interesting to see his progress but still probably one of the least experienced amongst the competitors. |
Okay, there you have it. Egghead put out his initial draft board. I may update it after some further reflection (and potshots from competitors and fans), but at least the first draft is out there. I'll probably come back to the post and start adding more links to schools, footage, etc. and look to add pics of the competitors, but that can wait for now.
Until the next PGF Insiders show, I guess all I can say is…MERRY CHRISTMAS!!!! I hope you get to spend time with your families and you get what you asked Santa for. I'm getting a new season of the PGF, so I'm all set.